okay,
so, it had to happen, i resisted about half an hour before posting this, but did anyway..
next Raw Nerve night....

Get your song requests in, come along and get your christmas presents from us! ;-)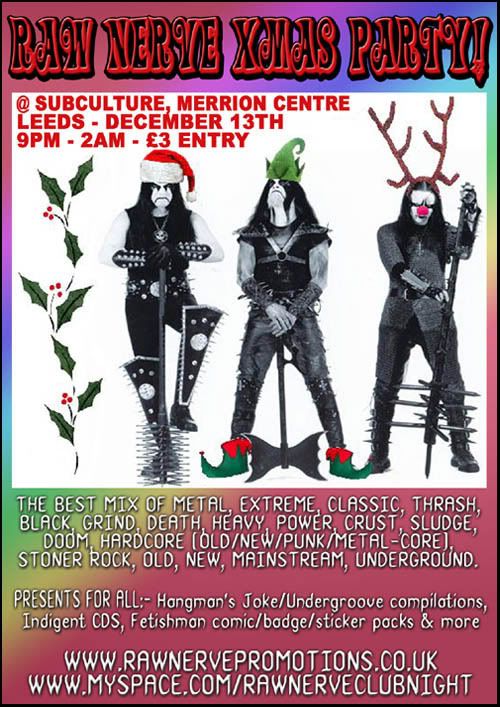 Thanks to Hangman's Joke Records, Undergroove Records, Fetishman Comics, Indigent (Band) for supplying us with presents for every person who comes through the door! Click their names to check out their pages.

so who's gonna come?